frilly bits for a hens do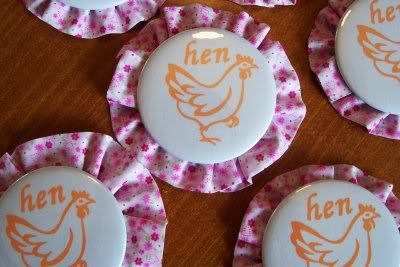 Last night was a wee hens party for a dear friend who is getting married next weekend. She's come all the way from sunny Townsville and a few of us old school friends went out for dinner then a bit of dancing to celebrate the start of her crazy week of wedding preparations.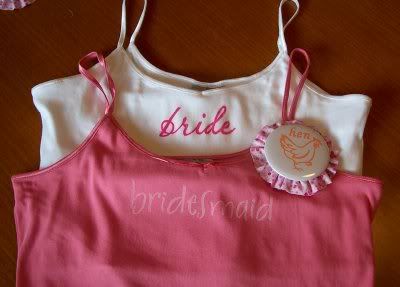 Of course every bride needs hens accessories, so out came the trusty screenprinting gear! I am really getting the hang of cutting stencils now. The little hens came out so well, I was so pleased with their crispness and detail (Would anyone like a little linen hen patch? I have a few spare which I'm happy to post if some crafty people would like one to sew on a bag or something).
Now we're looking forward to dancing another night away at the wedding next weekend :)