socks-a-go-go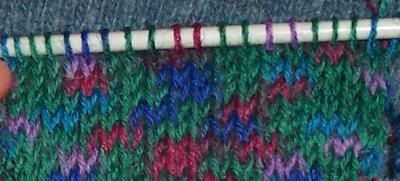 I've been surfing web sites and checking out online yarn shops for a while, wondering where I could possibly find a good source of sock yarn and other nice materials for my new knitting predilection. Little did I know here in Hobart we have a quite excellent LYS!
I had written this place off as it is in the midst of slightly dodgy suburbia, with a small and uninspiring shopfront, on a busy road, only open when I am usually at work or sleeping in on Saturday mornings - but I was lucky to have a parking spot at work for a few days last week and decided to take a lunch-time safari out there just to have a sticky beak.
Wow - it's full of wonderful colours and brands of yarn that I was sure wouldn't be available here. There were several sock yarns to choose from and I thought this varigated "Hot Socks" yarn from Germany looked like a good option for a beginner - plus I really love the colours. Hopefully my buddy does too.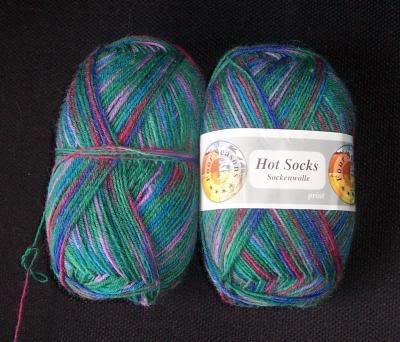 I still haven't quite decided what pattern to use - I thought I might lengthen the legs of the Retro Anklets in
this book
to make the simplest sock possible. I'm not sure how to make sure the socks fit my buddy's feet - I assume with length I just knit til the foot is long enough but the ball measurement? Methinks a case of trial and error.
Labels: craft