uggh. sick.
The wedding was fab, with gorgeous weather, a beautiful bride, good company, old friends and just the right mix of dancing and pretty darn funny conversation.
The downside is that now I have been struck down with the dreaded lurgy, which was hovering around last week but then after a few days of chronic busyness, has morphed into this really gross cold. It's nice to be home from work but I have no energy to do anything.
The Samus cable gets picked up whenever I can manage one row of concentration - then I can safely do a couple of rows of non-tricky stuff - then have to put it down again.
I think Stella has the right idea - might do some of this myself today...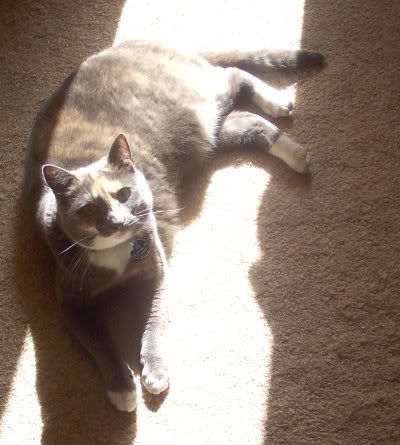 Labels: craft