wildness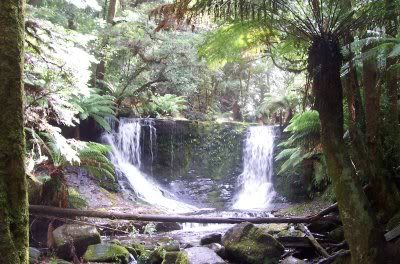 Went up to
Mt Field National Park
on Easter Tuesday with a friend to breathe some forest air and show her a little of one of Tasmania's beautiful wild places. Mt Field is an amazing place as it is all so accessible but at the same time wild and untamed - it's just the gateway to a huge wilderness really and it was one of Australia's first national parks so people have been visiting for many many years - but something is always fresh and inspiring and raw. The picture above is Horseshoe Falls - venture over to my new
flickr
collection to see some more pictures...
PS. I am hoping that "tasmanian bush" is a good "big idea" for when I get around to making my first quilt - more on that later
PPS. Sock one is
almost
finished - I am on the toe - and I think I will be able to get sock two done in a week! Really!
Category: _inspiration
Labels: craft, inspiration