homeishness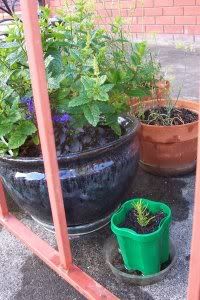 It's been a nice homey weekend. The weather yesterday was crazy. Stormy, sunny, rainy, even hailing for a while, rainbows everywhere, white wash on the beach... totally exhilarating. I much prefer the wild weather to a gloomy overcast day like today, though I did get outside in the garden for a bit which was satisfying.
Yesterday we went to a couple of open homes (
here
and
here
for those who are interested) and disappointed the sales lady who actually said to us "oh you must be serious buyers if you're coming out in this weather!". Just checking things out at this stage we assured her. We haven't yet come across anything that's been instantly heart-winning.
On the wish list is a garage for the old car, some boys space for associated car bits and pieces, good sized living areas, space for a vegie patch and maybe one day a dog and/or a couple of chickens and/or child/or two/or four. Not too much to ask!
For now it's fun looking and talking and imagining possibilities. Our little (rented) house is ok for now! I pinched a bit of rosemary from a neighbour's yard and added it to my herb collection on the patio. Maybe one day it will be the start of a rosemary hedge in our own house.
Labels: home