portrait of a sock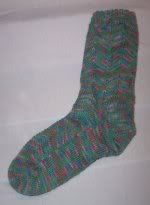 Just a quick update on sock progress, as the deadline draws near... Well the deadline is rushing past and sock two is still in progress, but sock one is done! Twas done this time last week but life gets in the way, you know...
As Douglas Adams said, I love deadlines! I like the whooshing sound they make as they fly by.
I can now reveal my mid-sock project too (Childs Cotton Hat from
Last Minute Knitted Gifts
), after the timely arrival of my parcel in NZ and the early arrival of baby Madeline Ruby. I love her already and haven't even met her :) Welcome little one.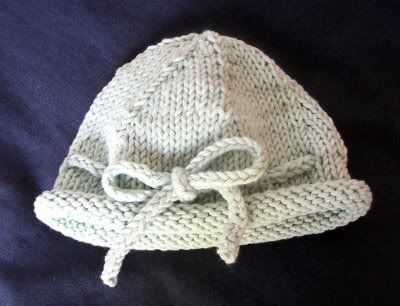 Category: _works in progress, _friends
Labels: craft